The official store is located inside Experience Building: here you can continue to experience the Ducati's world even, during a short break for shopping.
With a wide selection of themed and unique merchandising, you can find the latest clothing and brand products here.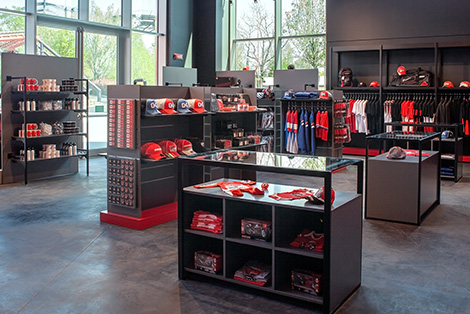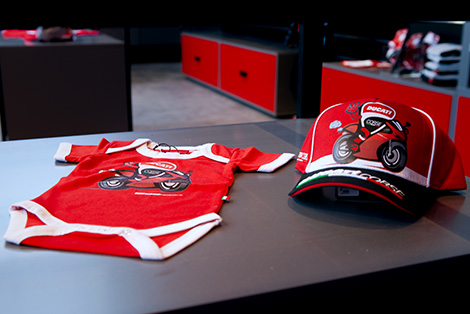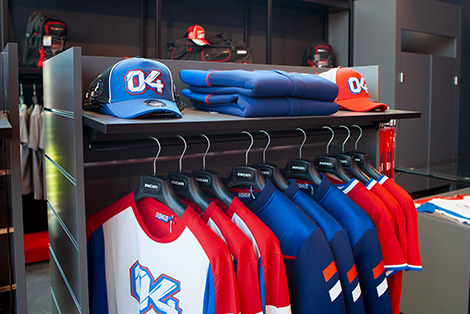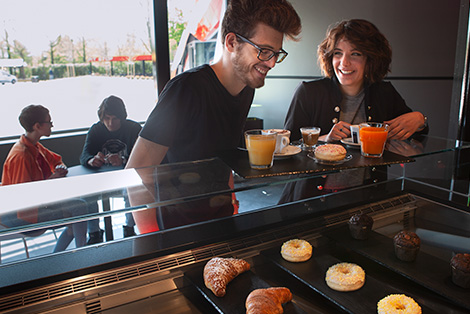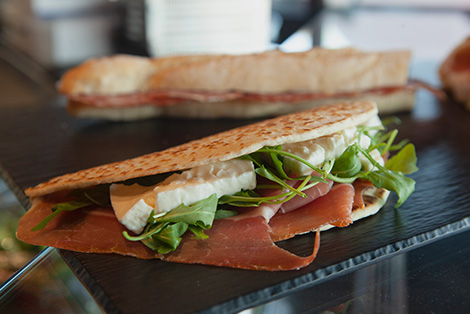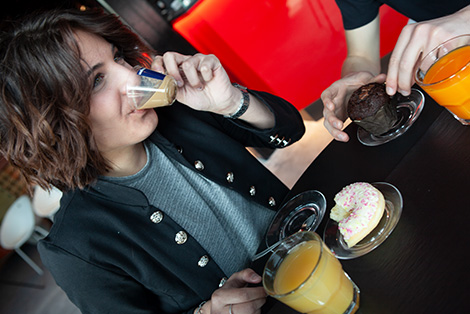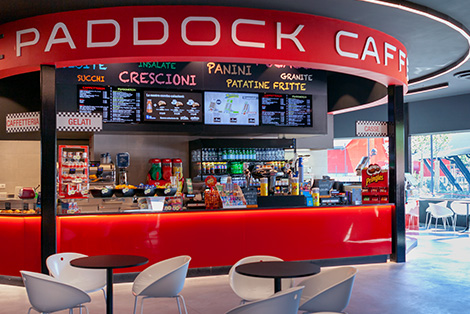 Inside our brand new Experience Building, Paddock Caffè offers local specialties, such as piadine and crescioni, stuffed buns and rolls for all tastes, as well as salads and fries.
Even brioche, granita and ice cream for a quick break.
A splendid refreshment spot, where to stop for a break or for breakfast, staring at new location and Ducati's models.
Gluten-free products available.
The unique sweetness, with a decisive style.
Find out where the nice smell comes from!
Here you are, fresh, candy and chocolate fruit, a nice natural yougurt or with topping of choice.
You can also try a slush, cold drinks or Café Zero.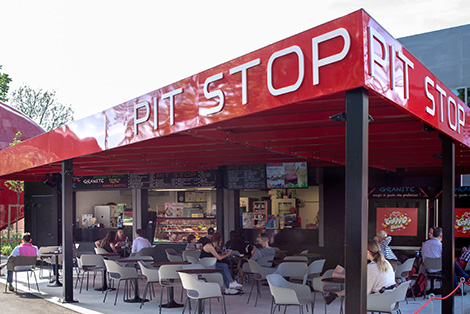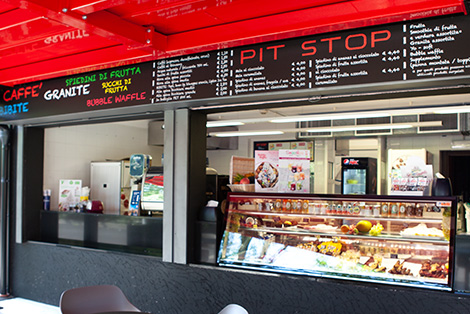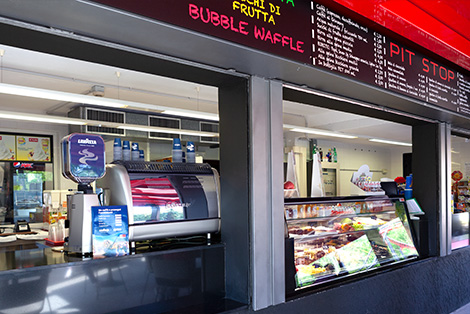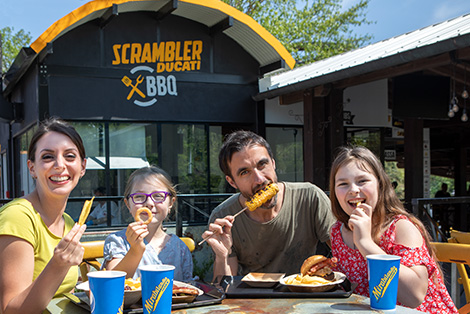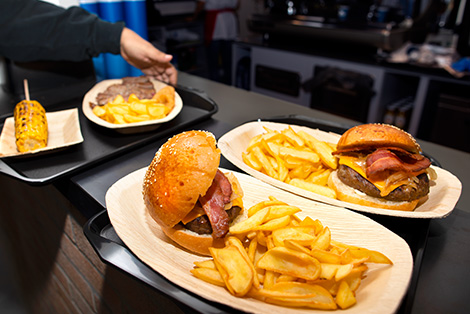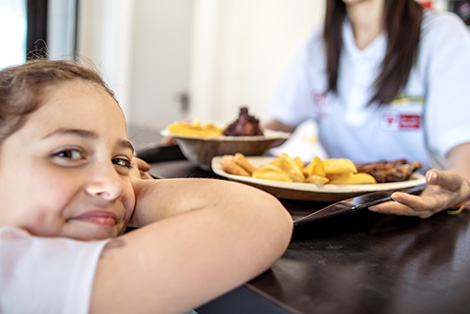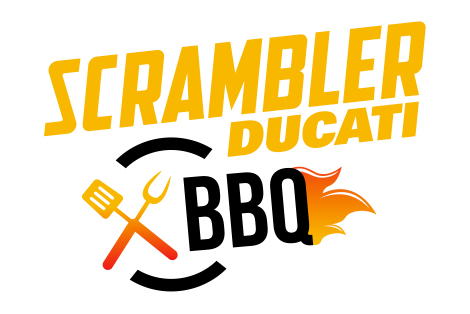 A new eatery that turns into an icon.
Thanks to the collaboration with Scrambler Ducati Food Factory, the new restaurant merges an unmistakable style with a determined "street" proposal.
Burger, pulled pork, sausage crunch, sliced beef, ribs and tasty salads… what a snack!
Our offer is completed by appetizers and cafeteria, along with the wonderful panorama of the central lake!