If you long for speed and if you keep seeking adrenaline, if you want to feel the victory's pride, if you've always craved to be a bike's champ: we've got what you're looking for.
Desmo Race
Speed control, in your hands
Slow down, speed up, challenge whoever you want! DESMO RACE is an interactive duelling coaster, which simulates the driving experience of a Panigale V4 motorbike. Two parallel tracks will allow you to challenge yourself and to hurtle in a side by side path. So, hop on, listen to the rumbling motor and become a rider!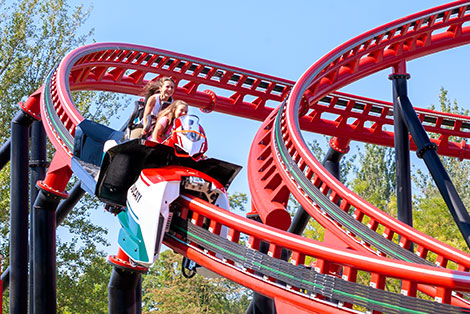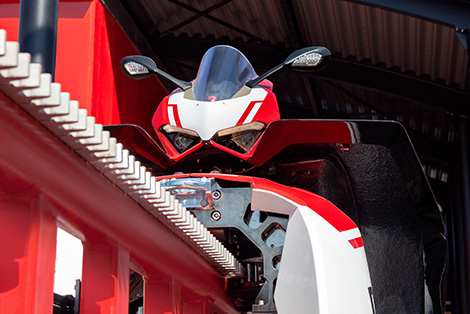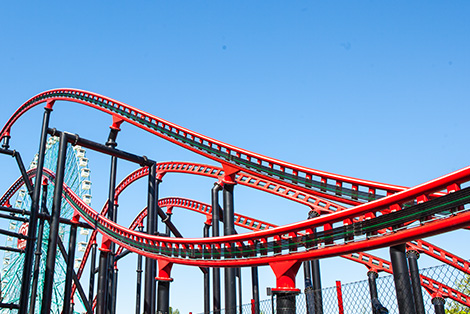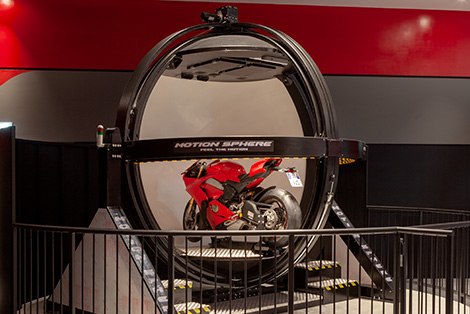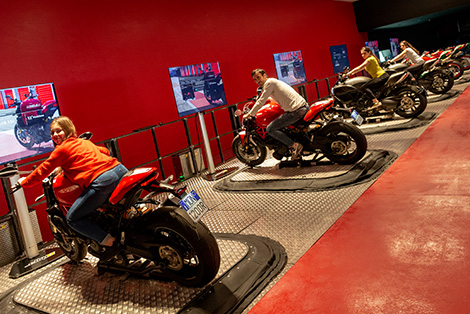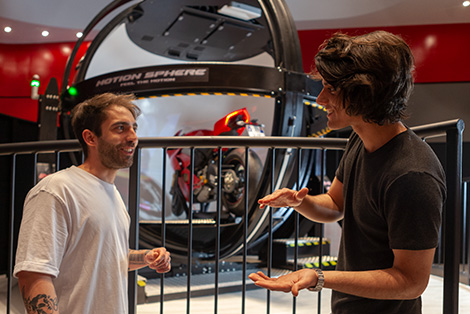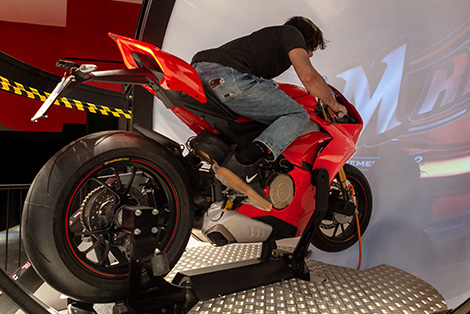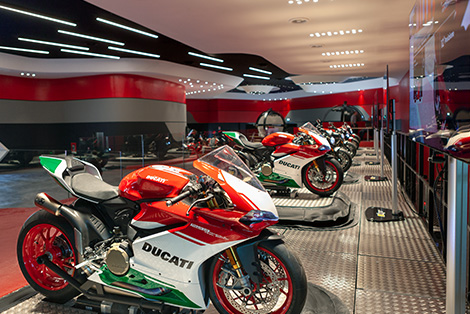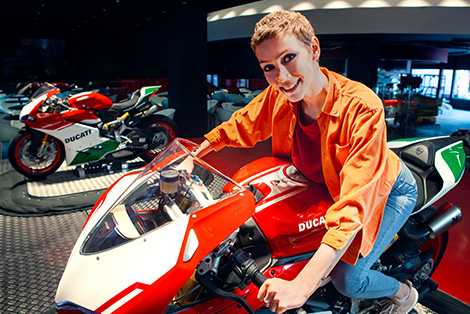 Simulators
More than a dream, almost reality
A professional driving simulator, with cutting-edge technology and mechanics, and that will allow you to take on professional drive tests. There is nothing better than a endless competition racetrack.
Are you ready for the next race?
Scrambler Run
A track all for you!
Get on board and challenge time, focus to win and be tomorrow's champion, with an unequaled style: vintage charm and icon of free expression, Scrambler is definitely irresistible.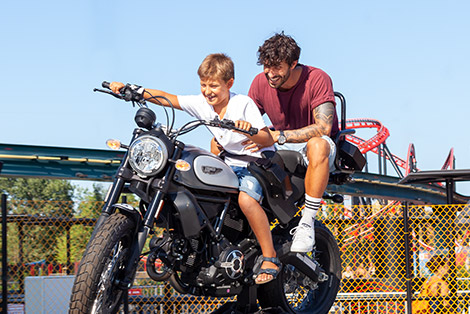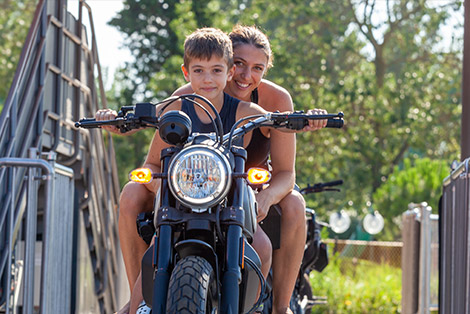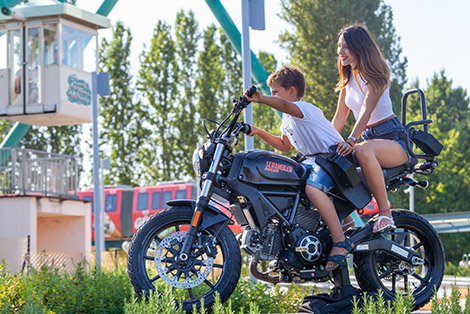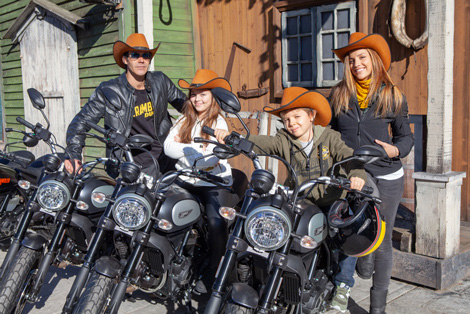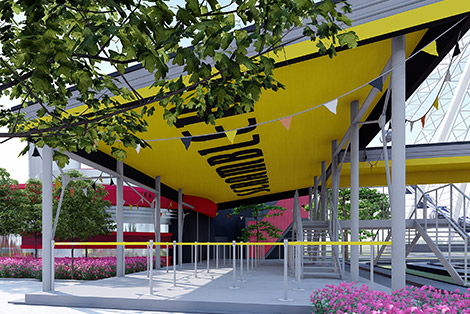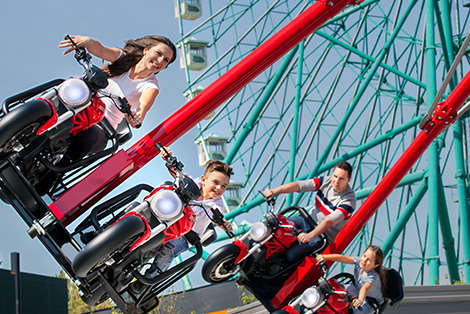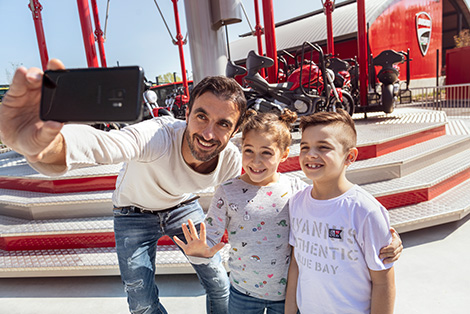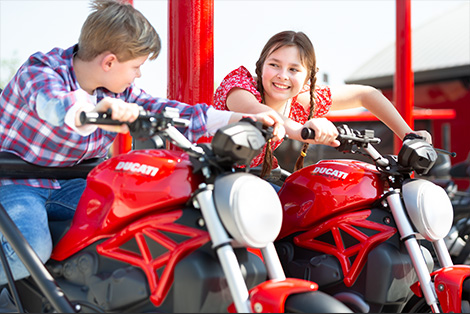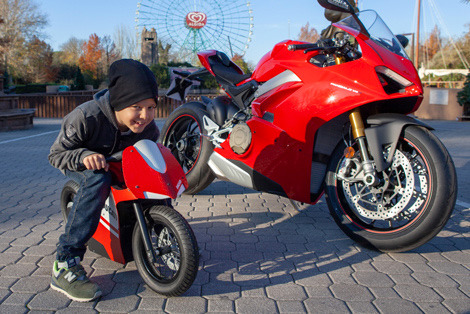 Kiddy Monster
Touch the sky on your Monster
Light as a feather, get on your Monster and let yourself be carried higher and higher! Touch the sky on a motorcycle, close your eyes, feel the wind and let yourself be carried away. Only goal: fun!
Diavel Ring
Face devil and tame the dust!
A race to skid, to hear the screeching wheels and slip on the cement. As in a drift race, where you can measure gears and brakes, you feel the grip of the bike and take it to the limit. Challenge your Diavel!